Cartizze Dry Le Colture
Cartizze Dry from Le Colture is a rich and elegant sparkling wine. It has a broad and refined bouquet from which notes of yellow fruit, citrus and roses stand out. The sip is elegant and delicate, long and soft, with good persistence
25.00€
Guida
Vintage
Punteggio
Citazione
Citazione:
Outstanding Wine
Citazione:
Wine with an excellent stylistic and organoleptic profile
Citazione:
High Level Wine
To enjoy it at its best
When to drink
Perfect to drink right away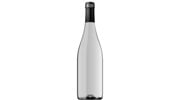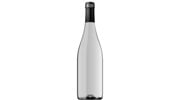 Glass
Large flute
Perfect for charmat method sparkling wines, because the narrow cup with bottom tip facilitates the development of perlage without dispersing the bubbles and the narrow opening helps the concentration of aromas, which do not need a lot of oxygenation to be enhanced
SPARKLING WINE CARTIZZE DRY LE COLTURE DESCRIPTION
Le Colture's Cartizze Dry constitutes an expression of Prosecco capable of associating the traditional pleasantness and fragrance of the type with greater expressive complexity. In fact, the Cartizze area, whose name derives from the ancient dialect term "gardiz" which indicated the trellises on which the bunches were placed to dry, is one of the most vocated and prestigious of the already well-known Valdobbiadene area. This area is situated between the steeper hills of Santo Stefano and Saccol, where some of the finest Proseccos are produced.
The Valdobbiadene Superiore Cartizze Dry from the Le Colture winery is made with only Glera grapes from rows rooted on the soils of the Cartizze hill, which consist of sandstone marl and clay and are located at an altitude of about 300 meters. The harvest is carried out slightly late, generally from mid-September to mid-October, and the grapes are then transferred to the winery for soft pressing followed by alcoholic fermentation in temperature-controlled stainless steel tanks. Once the fermentation process is complete and after a short period of maturation, the wine is transferred to an autoclave where the second fermentation takes place in accordance with the Charmat or Martinotti method, with the second fermentation lasting for about 30 days at a controlled temperature.
Le Colture's Valdobbiadene Superiore Cartizze Dry possesses a pale straw yellow hue with a persistent effervescence. The nose alternates fragrant perceptions of apricot, peach, white fruit and acacia honey, combined with hints of citrus flowers and rose. To the palate it's soft and creamy, appealing and delicate, with great elegance and persistence. A Prosecco Cartizze Dry that pairs excellently with various cheeses and desserts that are not overly sweet.
Colour Pale yellow
Scent Notes of ripe fruit that blend of citrus and rose
Taste Soft, delicate, elegant and with a good persistence
Perfect to drink with
Fish Tartare - Carpaccio

Sushi & Sashimi

Pasta with Fish no Tomato

Finger Food

Eggs and Savoury Pies
Characteristics
| | |
| --- | --- |
| Denomination | Valdobbiadene Superiore di Cartizze DOCG |
| Grape varieties | Glera 100% |
| Category | Sparkling Wines |
| Region | Veneto (Italy) |
| Alcohol content | 11.0% |
| Bottle size | 75 cl Bottle |
| Vineyards | On the hill of Cartizze, at an altitude of 300 m. asl., with a perfect slope, exposure and ventilation and on a rocky soil with a very low yeald, helping to increase the quality |
| Vinification | Produced following the Charmat or Martinotti method, with fermentation in autoclave |
| Additional notes | Contains sulfites |
You may also be interested in
Other products from the same wine producer