Gravner
The master of amphorae wines: one of Italy's best winemakers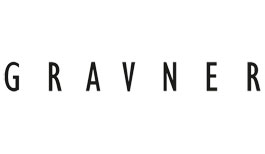 Josko Gravner is one of the leading protagonists of Italian wine history. Josko perfectly represents a radical change in the way of thinking about wine in Friuli and in the world. A farmer in the Collio region, Josko began making wine from his family's grapes at the age of 16, initially in steel and shortly afterwards in barriques. But after about 10 years in barrique, he successfully experimented with a new technique: fermenting the grapes in terracotta amphorae originating from the Caucasus, from which the name of his wines derives.
Today Josko Gravner has also progressively eliminated all the vines he considered unsuitable, to the point of cultivating in the vineyards of Oslavia and Hum (in Slovenia) mainly two historical indigenous varieties: Ribolla Gialla and Pignolo Rosso. For more than 30 years he has not used synthetic chemical products in his vineyards, which he works exclusively by hand, with unparalleled care and passion, rooted in his deep sensitivity and respect for the ecosystem in which we live.
His way of making wine certainly goes against the trends of the past and of the moment, but his choices have always been impeccable; working the grapes in terracotta amphorae, very long macerations, marketing the wines no earlier than seven years after the harvest: all this, combined with his incredible passion for the terroir of Friuli, has given life to wines that stand tall in the elite of the great organic and biodynamic wines. Josko is a pioneer of this style, a master, who rightfully ranks among the best winemakers in our country.
Other Informations
Località Lenzuolo Bianco, 9 - Frazione Oslavia - 34070 Gorizia (GO)
The wines of Gravner