Le Colture
Elegance, passion and brilliance from the Prosecco hills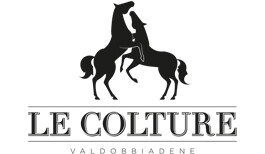 Le Colture is one of the most prestigious wineries in Valdobbiadene, located in Santo Stefano, a small town set like a jewel in the hills of Prosecco. The brothers Alberto, Silvia and Veronica Ruggeri drive now the company, founded in 1983 by Cesare and Renato Ruggeri from land used for viticulture from '500.
The vineyards of the winery will extend for 40 hectares of steep slopes and steep areas scattered among the hills of the area DOCG. Fragmentation micro plot of vineyards, located on lands of different composition, allows the creation of labels of character, authenticity and elegance. The annual climatic averages are slightly higher than other areas of the denomination and the rains smaller; consequently the grapes tend to be less acidic and have a level of concentration of sugars. The vineyards from the family Ruggeri waiver constant use of large numbers of treatments and the high yield of the plants, in favor of quality, and provides a focus for the management of the green, with frequent pruning and harvest.
The range of wines Le Colture consists of a series of Prosecco value, accurate and reliable, always of great aromatic definition. It is characterized by brilliant and sparkling scents refined, the result of the enthusiasm of a close-knit family clan and full of passion, but above all a strong and fruitful relationship with the territory.
Le Colture's Prosecco