Sibona
A distillery that has made the history of Grappa: traditions and new flavors in Piedmont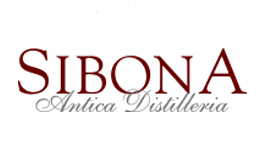 Sibona is a historic Italian distillery, located in Piedmont, in the area of the Roero, in Piobesi d'Alba. Its origin dates back to the thirties and since then, it is an unchanged symbol of excellent quality, respecting the traditions and searching new flavors.
As evidence of its great past, Sibona distillery has had a licensee of distillation number 1, which was issued for the first time by UTF, the finance superintendent in all the working steps of the distilleries. The high quality artisan work of Sibona has brought it year after year to seek a renewal of its machinery, from the use of an old steam locomotive to the use of copper stills for steam distillation of the fresh marc. The historical site of Sibona is an old furnace, modernized in 2003 through a number of investments, which have enriched the distillery of a new wine cellar, where grappa rest.
Underlying the work of Sibona there is the intention to preserve and pass on the ancient traditions of Piedmont, making their own grappa a symbol of a centuries-old history crafts. Sibona's grappa are accomplished only through the vineyards of the most important Piedmont's wines: Nebbiolo, Barbera, Dolcetto, Moscato, Chardonnay, Arneis and Brachetto. Every flavor and every aroma is captured, thanks to the timely processing of selected freshly harvested marcs. There are three winemakers working for the distillation of grappa, which are then stored in casks: the result is a harmonious balance between smoothness and complexity, pleasant flavor of ancient traditions from Piedmont.
Other Informations
"Contentment and rigor in the world of Grappa perhaps have never married so well as in the spirits of this company from Roero"
Guida Bibenda - Migliori Grappe d'Italia 2015
The Grappa by Sibona Distillery