Jermann
Harmony and tradition: a winery that has made the history of Friulian wine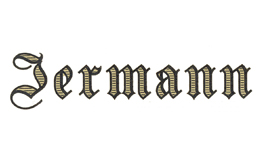 The Jermann winery was born from the passion and vision of a family of Slovenian origin who arrived in Villanova di Farra, Friuli, in 1881. From simple farmers, the members of the family became in a few years the owners of vineyards. In the 1970s, Silvio Jermann, with his youthful flair and imagination, brought the family winery to the top of the Italian and then the world in terms of quality: no longer heavy, strong and harsh wines, but perfumed and harmonious nectars, created according to more modern logic and methods, but always respecting tradition.
Today, Jermann wines are among the most appreciated in the whole of Friuli and known internationally. The family property extends over 150 hectares, 130 of which are vineyards. The vineyards are spread over three main areas: on the prized hill of Ruttars, where the vines enjoy a light, cool soil and a microclimate that is not too hot with night-time temperature dips; on the stony soils of the Isonzo, in a sunny but windy area; in Villanova di Farra, where the old winery is located, in a very evocative part of the Collio DOC area. A new winery has been built around the Ruttars vineyards, equipped with the latest technology and populated by large oak barrels that create a truly magical and unrepeatable atmosphere. It is here that great enological landmarks are born, such as Vintage Tunina, Vinnae, the single-variety whites, Chardonnay W...Dreams, Pignacolusse and Blau Blau, an ancient yet modern and innovative red wine.
Jermann is the author of wines of great quality and international prestige, and one of the most important contributors to the excellent reputation that the entire production of the Friuli region enjoys today. A love for the land and for the great indigenous grape varieties guide the work and help to deliver successful results: a magnificent range of exceptional, award-winning whites, as well as robust, traditional reds. Wines that have simply written the history of Italian wine and contributed to the worldwide fame of Friuli.
Other Informations
Cantina Jermann, Località Trussio Ruttars, 11A - 34070 Ruttars, Dolegna del Collio (GO)
The wines of Jermann