Colterenzio
Territory, low yields and authentic flavours: this is what the wines produced by the Colterenzio cooperative have to offer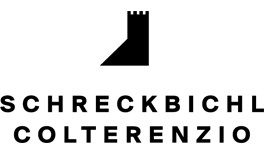 In order to initially understand what Colterenzio is all about, it is important to mention that it is not a family-run business, nor does it have a century-long tradition behind it. Instead, it is one of the youngest cooperatives in South Tyrol, made up of more than 300 winegrowing families throughout the region. The history of the winery, located in the town of Appiano, began in 1960, when 26 winegrowers decided to join forces and thus become independent of the wine merchants, who at that time determined sales prices very firmly. In 1979, Luis Rafer, a key figure in the development of Colterenzio, became director of this small cooperative. Based on his travels in the New World and his studies, Luis brought a new vision of winemaking to South Tyrol, introducing new quality standards and lowering the yields in the vineyard in order to obtain suitable grapes and produce only excellent wines. This new mentality was passed on to all the members of the co-operative, which gradually increased and today there are as many as 300 winegrowers involved in the Colterenzio project.
The vineyards of the Colterenzio winery are mainly located in the areas of Colterenzio, Cornaiano, Appiano, Bolzano and Salorno. A true jigsaw puzzle of vineyards, situated at an altitude of between 250 and 550 metres above sea level, where the composition of the terroir varies from plot to plot. The climate is characterised by a particular situation, with the Alps acting as a barrier to the coldest winds on one side, and Lake Garda on the other, with its warmer influences. This creates the ideal conditions for an excellent temperature range, which contributes to the fragrance of the grapes. Various international and indigenous red and white grape varieties are cultivated between the rows of vines, and the operations are always in harmony with the rhythms of nature. In the cellar, every phase is performed by gravity, and vinification is supervised by the watchful eye of the master cellarman, Martin Lemayr.
The Colterenzio brand is characterised by a range of wines in which quality is the common thread that runs through every bottle. There are no half measures, as each bottle must be a faithful representation of the character of a territory and the variety of grapes grown there. Different ranges of wines are sold, and in particular products bearing the "Lafòa" label are truly enviable quality products.
Other Informations
Cantina Colterenzio, Strada del Vino, 8 - 39057 Appiano (BZ)
Colterenzio's wines