Sedilesu
Great personality of traditional wines born in the mountainous heart of Sardinia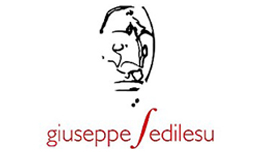 The Sedilesu winery produces Sardinian wines that are closely connected to their territory of origin, so much so that it stands as a sort of guardian of Sardinia's oldest and most authentic winemaking traditions. This family business was founded in the 1970s by Giuseppe Sedilesu, who started a small production of wholesale wine from one hectare of vineyard. Today the property has expanded to 12 hectares and, since 2000, the generational change represented by his children Antonietta, Francesco and Salvatore has contributed to bring new life to a production that today has stabilised on very high quality standards, able to enhance the traditions and characteristics of the territory.
The Sedilesu family winery is located in Mamoiada, inland from Nuoro, an area known for the production of Cannonau, which here reaches unparalleled levels of power and complexity. The vineyards are organically converted and bred using the low alberello system, at an altitude of 650 metres, often rooted on steep slopes. The cultivation methods are based on concepts of genuineness and traditions that envisage only manual work, possibly with the aid of ox-drawn carts. In the cellar, fermentation takes place spontaneously, without the addition of additives or the use of selected yeasts, and no filtering is carried out in order to maintain the identity of the wine produced. Refinement takes place mainly in cement tanks or large oak casks.
Giuseppe Sedilesu's wines are the ancient and fascinating image of a unique and suggestive territory, where time seems to have stopped. This is where Cannonau is born with a warm, textural strength and a generous, truthful character, at times rustic and wild. All the labels produced by this family-run winery offer beautiful glimpses of the most typical and authentic soul of the warm heart of Sardinia.
The wines of Sedilesu