Ardbeg
The award-winning Single Malt of a historic distillery of Islay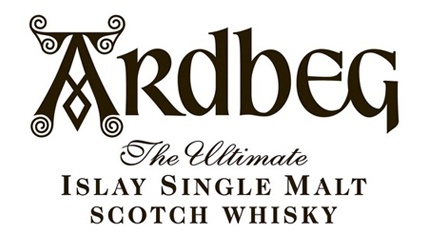 Ardbeg distillery is a must for lovers of "peated" and Scotch whisky. Located on the southern coast of the island of Islay, it begins its production activity in 1798 and the business in 1815. In 1877 almost a third of all the inhabitants of the island of Islay worked at the distillery, which takes its name from the Gaelic Àrd Beag which means "small headland".
The history of Ardbeg, similar to other distilleries, is full of adversity, changes of ownership and closures. Almost completely renovated in the '90s, the Ardbeg distillery is now considered one of the most innovative in the world: some vials of spirit have even been sent to the International Space Station for experiments concerning the interaction between whisky and wood particles!
Ardbeg distillery is equipped with two stills, one for each distillation and the water reaches the distillery from the lakes of Arinambeast and Uigedale. The production stood at one million gallons a year.
Ardbeg strongly believes in the "Single Malt" philosophy, producing a "wild" whisky, without chill filtration, that is its real peculiarity. The result of drying the malt with peat and water of the lakes is characterized by the typical hint of saltiness and algae.
The Single Malt 10 years stands out as the most delicate and structured malt whisky of Islay and in 2008 it was awarded as the Best World Whisky. We are talking about unique and inimitable Single Malts, with fragrant and peated aromas, rewarded several times by Jim Murray's Whisky Bible and prey of enthusiasts worldwide.
Ardbeg whisky