Bortolomiol
Ecology, social commitment and high quality in the Prosecco of a historic Valdobbiadene winery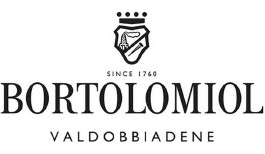 The historic Bortolomiol winery in Valdobbiadene is a famous name in the world of Prosecco and has made a significant contribution to the development of the area. It was founded after World War II by Giuliano Bortolomiol, a young graduate of the Conegliano School of Enology, and widely regarded today as one of the great pioneers of Italian sparkling wine production, a master of the Martinotti or Charmat method and a great experimenter. Today the winery is run by his four daughters who have proudly established a female identity in the world of wine, dedicating themselves also to humanitarian projects and socio-cultural activities.
The Bortolomiol winery covers 4.5 hectares of organically farmed vineyards and has a vast network of winegrowing members who are united in a strong partnership called the Assistenza project. The objective of the project is to provide continuous technical updating for the winemakers, to identify the most prestigious vineyards, to implement a strict and precise eco-sustainable protocol called Green Mark and to exchange knowledge in order to obtain the best quality grapes. Environmental sustainability, ecological and social commitment, respect and conservation of the flora and fauna that populate the vineyards are the cornerstones of the philosophy that guides production. A highly qualified team of enologists operates in the cellar, committed to the research, preparation of high quality sparkling wine bases and to the processes of sparkling wine production.
Bartolomiol's sparkling wines are part of a range of high quality wines with an impeccable organoleptic profile, which are the result of a strong innovative spirit based on loyalty to the territory and its history. All the different types of Prosecco offered by the winery satisfy the standards of modernity, finesse and unquestionable value: characteristics that have made Valdobbiadene one of the most important and appreciated Italian territories for the production of sparkling wines in the world.
The Prosecco wines of Bartolomiol