Vigneti Massa
The Timorasso and beyond: an eclectic and legendary winemaker in the Tortonese hills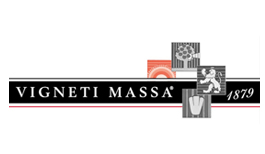 Walter Massa can be defined in all respects as the father and pioneer of the Timorasso grape variety of the Colli Tortonesi, or Tortonese hills. An independent and courageous winemaker who, after leading the family winery since the 1970s, has successfully changed, rebuilt and relaunched the enological face of an entire territory. This territory, known as Colli Tortonesi, is a small strip of Piedmontese land nestled between the Monferrato and Oltrepò areas. The greatest achievement of Walter Massa, who has become an almost legendary figure and is regarded as a guru and master of the area, was precisely that of revitalising an undervalued native white grape variety, the Timorasso. Although in the past it risked extinction, he invested significantly in it and realised its great potential for producing exciting wines with extraordinary longevity. This is how the Vigneti Massa cellars have demonstrated, and still demonstrate today, that Piedmont is not only the land of great reds, but also the home of great white wines with a strong ageing potential.
Vigneti Massa is the name of the family-run winery, founded by the Massa ancestors in 1879, which today boasts a property of 23 hectares on the hills of Monleale, at an altitude of about 300 metres. We find the most typical vines of the area here: Barbera, Croatina, Freisa, but above all Timorasso, for which a good 10 hectares are reserved. In line with the long family and territorial tradition, these vineyards are cultivated with scrupulous attention and good agricultural knowledge, limiting treatments to a minimum. An opponent to all forms of bureaucracy and always going against the tide, Walter is convinced that wine is best made in the vineyard and in the cellar, and not with trademarks or documents. This is why he has chosen not to necessarily resort to denominations on his labels, and therefore relies on his established reputation as a true wine artisan.
The cornerstone of the Vigneti Massa winery is the Timorasso, today known throughout Italy as Derthona, a typical white wine of the Tortonese hills. However, there are also great red wines, produced with Freisa, Barbera or Croatina grapes. These are expressive and unconventional wines, which are the fruit of the skill and creative flair of Walter Massa: true enological treasures of a territory with great potential!
The wines of Vigneti Massa