Allegrini
Classic and modern Valpolicella: a great name in the world of wine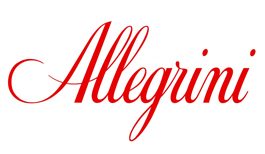 The Allegrini winery is undoubtedly one of the great names in Italian wine, one of the most historic representatives of Valpolicella and a testament to a constant desire for quality. The founder Giovanni has always given this reality a unique and personal touch, focusing on the enhancement of the territory and on a visionary and ambitious management of the work in the vineyard. Today, the winery is run by his children Franco and Marilisa, who have inherited all the passion and expertise of their father, allowing the winery to be recognised year after year as one of the leaders in Italian winemaking excellence.
The Allegrini family has been rooted for centuries in the heart of Valpolicella, the land of the legendary Amarone and other important red wines made from the region's main indigenous grape varieties. The winery's activities have been fundamental to the enhancement and success of Valpolicella throughout the world, receiving great praise. Allegrini wines are produced from over 100 hectares of family-owned vineyards, spread across the most prestigious hilly areas of Valpolicella, all in the province of Verona, of which 30 are in the municipality of Sant'Ambrogio, 26 in the municipality of Fumane and the remainder in the surrounding municipalities. The greater quantity of vineyards allows for a greater number of cru, all offering different and distinctive expressions. The most famous and memorable sub-zones of Grola and Poja are worth mentioning, as is the extraordinary terraced vineyard of Villa Caravena, an amphitheatre of Corvina grapes at an altitude of 500 metres.
In recent years Allegrini has decided to adopt a new philosophy, based on environmental sustainability and organic farming, capable of expressing the genuineness of this fantastic land. Franco has bravely introduced the use of barrique, alongside the traditional wooden barrels, and has refined the Ripasso technique, using a percentage of dried grapes. The range of Allegrini wines is vast and unmistakable, all characterised by an impeccable, classic and modern style. Prestigious and coveted fruits of a fertile and rich land, but also of a historic and representative name, of someone who has been producing liquid masterpieces for centuries.
Allegrini's wines