Notte Rossa
Mediterranean wines that express all the warmth of the Salento area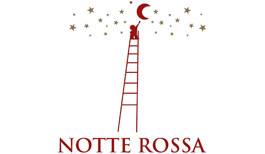 The Notte Rossa winery is one of the main producers on the Apulian wine scene, with a range of quality wines that are in great demand on international and Italian markets. Notte Rossa pays tribute to a land scorched by the sun, to the tireless hands of farmers burned by heat and fatigue, to fiery sunsets, and to the red moon that lights up the nights of labour and colours the vineyards during the harvest. The Sava area, where the winery is located, boasts ancient traditions in the practice of vine cultivation, dating back to the Greek colonisation of the 8th century BC. Since then, vines have always been part of the Apulian agricultural landscape, together with the other two typical crops of the Mediterranean area, olives and cereals. The climate, hot and dry, is tempered by the constant presence of sea breezes, which surround the narrow strip of land on the Salento peninsula. The soils have always been very suitable, with red soils of medium texture, characterised by the presence of limestone, clay and sand. In these particular conditions, red grapes have adapted very well and still today represent the backbone of Apulian viticulture.
Notte Rossa has adopted a production philosophy oriented towards the valorisation of native Apulian varieties, without resorting to the easier cultivation of the more famous international varieties. The estate mainly cultivates Primitivo and Negroamaro grapes, both of which are offered in different versions, from the youngest and most fragrant to the prestigious Reserves. In addition to the two great red grapes of the area, the vineyards also include Malvasia Nera di Brindisi, Verdeca, Fiano and, with the only exception of the noble French grapes, Syrah from the Rhone valley. The management of the vineyards is focused on the production of healthy and genuine grapes, some of which are already grown under a certified organic system, and in general with the utmost respect for nature that is to this day still uncontaminated.
The white grapes are grown in the hilly area near Taranto, at an altitude of around 150 metres above sea level, which guarantees cooler and more ventilated exposures, ideal for obtaining fragrant wines with a pleasant saline and marine profile. The red grapes, on the other hand, have found their natural habitat in the red soil of the flat area closest to the sea. Thanks to meticulous and precise work in the cellar, and to vinification carried out in a very delicate way, the wines of Notte Rossa successfully express the full varietal characteristics of the grapes, offering straightforward and authentic wines that are the fruit of a great terroir.
The wines of Notte Rossa