Pieropan
The winery that made the history of Soave in Italy and in the World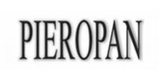 Pieropan winery has the merit of having made the world aware of the Soave and his land as a synonym for great wines. In fact, it is from the exasperated attention and selection of the best grapes that all the wines of the winery Pieropan were born: assisted by the inseparable Teresita, Leonildo Pieropan demonstrated in difficult years that it was possible getting considered unreachable results, thanks to the work and to the respect of the vineyard.
The wines are characterized by the style and for being authentic expressions of the territory and of the man who produces them with love and dedication. The lands of Soave, closely hills with very old vines, mostly trained by the pergola, give great importance to Pieropan winery.
The privileged position of the screws and the unconditional love of Leonildo make Pieropan wines essential and unique for the concreteness of their style.
It is not easy to maintain such a profile over the decades, but anyone who has been lucky enough to taste a Pieropan Soave of more than twenty years of age knows the possibilities of evolution of the wines of this area, that the bottles of this wine are one of greatest expressions. The painstaking care itself can be found in young red wines of Valpolicella (Amarone and Ruberpan), the new project that has enriched Pieropan winery.
Other Informations
"If the Soave has established itself as a synonym of great white wine all over the world, must of the credit belongs to Leonildo Pieropan, who stubbornly and wisely was able to give value to its land and its fruits"
Slowine Guide 2015
The Wines by Pieropan