Polvanera
Apulian wines that are generous and profound, capable of surprising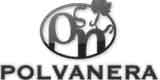 The work of Filippo Cassano, the driving force behind the Polvanera winery, derives from a long family tradition, closely rooted in the area between Acquaviva delle Fonti and Gioia del Colle, in the Bari hinterland. In 2003, Filippo decided to develop an ambitious project aimed at increasing the value of Primitivo and other indigenous grape varieties for the production of high quality wines, which could become an essential reference point for the Gioia del Colle area. In just a few years, his idea has become reality, and Polvanera has made a significant contribution to relaunching the denomination and the area.
Polvanera's focus is mainly on Primitivo: there are several versions of this fantastic wine produced by Filippo Cassano's winery. All of these labels express the vine's warmer, more intense and full-bodied soul. The Primitivo 17, for example, combines an amazing fruity bouquet with an impressive and elegant structure: a great red wine. All the wines are made from the pure vinification of indigenous Apulian vines, with fermentation and ageing only in steel and in the bottle, with the idea of preserving the soul of the territory by not using wooden barrels. The result is pure, intense and true expressions of the territory, with excellent ageing potential.
The name Polvanera is also particular, deriving from the characteristic dark colour of the land surrounding the farm. The love for the vines, the passion for the land of origin and dedication have allowed this small company to establish itself on the national scene, always respecting the territory and the consumer, with great typical and territorial wines, capable of surprising and delighting.
Polvanera's wines