Vermentino di Gallura 'Branu' Vigne Surrau 2022
Vermentino di Gallura "Branu" by Vigne Surrau is a dynamic, energetic, fresh and fruity Sardinian white wine, vinified only in steel tanks. Inviting aromas of yellow fruit, chamomile, orange blossom, citrus fruits and other flowers invite a soft and juicy taste, with a beautiful freshness and minerality
12.50€
Guida
Vintage
Punteggio
Citazione
Citazione:
Wine with an excellent stylistic and organoleptic profile
Citazione:
Very Good Wine
To enjoy it at its best
When to drink
Wine good to drink now, but that can have a beautiful evolution after resting for a while in your cellar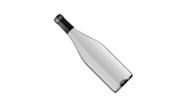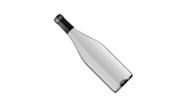 Glass
Medium open goblet
Perfect for young and medium bodied white wines which don't require excessive oxygenation to open. The opening, slightly tighter than the body of the glass, favors the concentration of aromas towards the nose, enhancing the perception of aromas and limiting the dispersion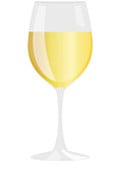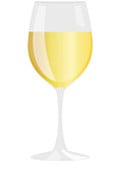 Longevità
You can easily cellar it for 2-3 years
WHITE WINE VERMENTINO DI GALLURA 'BRANU' VIGNE SURRAU 2022 DESCRIPTION
"Branu" is the fresh, energetic and vital Vermentino di Gallura from the Vigne Surrau winery. Its distinctive characters, played on minerality and freshness, clearly and blatantly reveal the territory of origin: Gallura. It comes from grapes grown in several plots arranged on the hilly reliefs of Arzachena, facing the Surrau valley, surrounded by lush Mediterranean scrub and exposed to a breezy climate.
Vermentino di Gallura "Branu" reflects the modern and territorial style of the Surrau winery, which has been committed to enhancing the peculiarities of the terroir through a modern and innovative approach for several years. In the winery, the grapes are crushed and the must remains in contact on the skins at low temperatures. Alcoholic fermentation is carried out in stainless steel tanks at a controlled temperature, around 15°-18°C, and maturation on the fine lees lasts for several months. All this is carried out with great skill and rigor by the staff coordinated by oenologists Mario Siddi and Giuseppe Caviola.
Vigne Surrau's "Branu" is an excellent Vermentino di Gallura, slightly more delicate and drinkable than "Sciala." Its aromatic ensemble is fruity and floral, marked by distinct hints of peach, aromatic citrus, orange blossom and chamom flowers, with nuances of sweet almonds and delicate spices. The taste is well balanced between fresh-sappy energy, smoothness and caloric presence. The fruity roundness of the sip is enlivened by a citrus freshness and a saline Mediterranean minerality, typical of the appellation. An aromatic trace of citrus and almonds lingers on the palate for a few seconds, enticing another sip. It lends itself optimally to seafood dishes such as soups, pasta dishes and grilled meats, as well as with aperitifs and fresh cheeses.
Colour Bright straw yellow
Scent Fruity, citrusy and floral, of yellow fruit, citrus zest, orange blossom, chamomile and aromatic herbs
Taste Dynamic, smooth, fruity, very fresh and savory
Perfect to drink with
Fish Stew

Fresh Cheese

Fish Appetizers

Grilled Fish
Characteristics
| | |
| --- | --- |
| Denomination | Vermentino di Gallura DOCG |
| Grape varieties | Vermentino 100% |
| Category | White Wines |
| Region | Sardinia (Italy) |
| Alcohol content | 13.5% |
| Bottle size | 75 cl Bottle |
| Vinification | Destemming, short cold maceration and alcoholic fermentation in steel tanks at controlled temeprature |
| Aging | 6 months on the lees in steel tanks |
| Additional notes | Contains sulfites |
You may also be interested in
Other products from the same wine producer