La Vis
A revolution of quality in the Trentino region: an innovative wine cooperative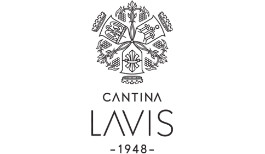 The La Vis winery is a historic producer in the Trentino region of Italy. It takes its name from the town of Lavis, nestled in the middle of the Adige Valley a few kilometres north of Trento, where the winery is currently based. It was in 1948 that around 15 entrepreneurs from the area agreed to set up a winemaking cooperative with a broad vision, which could combine the work of many members towards a common objective. The winery, supported by this structured and successful project, has grown over the years, also thanks to the acquisition of other cooperatives, such as the one in Salorno and the one in Val di Cembra.
Today, there are 800 hectares of vines under the La Vis brand, cultivated and cared for by 800 vine growers who are members of the winery, all of whom share the same respect for the land. Some of them have even adopted the practice of organic farming, increasing the winery's current offering with a new "Bio" range in addition to the existing "Autoctoni" and "Ritratti" ranges. 80% of the entire estate is dedicated to the cultivation of white grape varieties, with a special focus on Chardonnay, Pinot Grigio and Muller Thurgau, while the remaining 20% is dedicated to red grape varieties such as Schiava, Pinot Nero and Teroldego. The "Autoctoni" range satisfies the need to offer the market a true reflection of Trentino in every glass, while the "Ritratti" range has identified the most prestigious areas, proposing single varietals that reflect their best qualities.
The production area in which La Vis operates is characterised by an unparalleled wealth of landscape. The soils are the result of different geological eras, layered one on top of the other, created by the encounter between soils of dolomitic origin and the porphyry soul of the Cembra Valley. The perfect ripening of the grapes is made possible by the variable altitudes and the breezes coming from the Avisio torrent, which cool the rows of vines daily. La Vis was one of the first wineries in the area to promote a Zoning Project, also known as "the right grape variety in the right place", as this has always been the cornerstone of the quality of their wines.
The wines of La Vis