Pievalta
Expressive and territorial wines: the biodynamic face of Verdicchio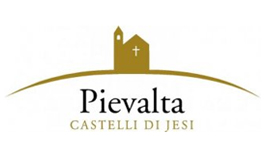 Pievalta is a young, modern winery in the Castelli di Jesi area, which in just a few years has become a successful model of biodynamic winemaking in the Marche region. It was founded in Maiolati Spontini in 2002 by Barone Pizzini, a famous Franciacorta producer, with the objective of enhancing and expressing one of Italy's most important native grape varieties: Verdicchio.
The management of Pievalta was handed over to the young Milanese enologist Alessandro Fenino, who designed the winery according to his own sensitivity. The decision to switch from organic to biodynamic viticulture dates back to 2005 and derives, as Alessandro explains, from the desire to encourage the expressive harmony of the location, leaving it free to express itself without shortcuts or interventions: "Biodynamic viticulture means bringing life into the vineyard, helping it to reactivate the forces that establish a relationship with the sky and the earth".
Pievalta's vineyards extend over 21.5 hectares in Maiolati Spontini and 5 hectares in San Paolo di Jesi, one of the best terroirs in the Castelli di Jesi area. The management of the vineyards is based on the nourishment of the plants through leguminous green manure, horn manure and biodynamic preparations, short pruning and very low quantities of mine sulphur. No additives of vegetable origin are used in the production process and the wines produced are also certified as vegan vegetarian. These wines are expressive, crisp, dynamic and territorial: the biodynamic expression of the Verdicchio of the Castelli di Jesi.
The wines of Pievalta