Valle Reale
Wine tradition and identity in the mountainous heart of Abruzzo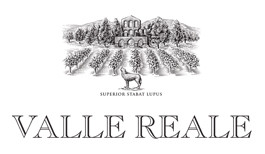 Valle Reale is a piece of paradise surrounded by mountains between the provinces of Pescara and L'Aquila, situated in the middle of three nature reserves: the Gran Sasso National Park, the Majella National Park and the Sirente-Velino Regional Park. In this uncontaminated natural setting Leonardo Pizzolo, owner of about 46 hectares between 350 and 400 metres above sea level, cultivates his vineyards following the principles of biodynamic agriculture. In this way he produces wines of great personality that are the most natural expression of the territory.
The vineyards of the Valle Reale winery are located on 5 plots of land between the towns of Popoli and Capestrano, immersed in a wooded area rich in biodiversity, home to Apennine wolves, chamois, birds of prey, the Marsican brown bear and many plant and animal species in danger of extinction. The springs of the Pescara river are also found here and are part of a protected nature reserve under strict laws. The climate is very harsh, influenced by the cold winds coming from the Gran Sasso mountain, and it is not easy to protect the vineyards from early snowfalls, high temperature ranges and spring frosts. Mountain viticulture is practised, with organic and biodynamic certification, and the approach is both environmentally friendly and sustainable.
Valle Reale wines are produced with the aim of authentically expressing the wild and unspoilt natural environment. Since 2007, all vinification has taken place spontaneously with indigenous yeasts, exploiting the possibility of pied de cuve: "we are in an environment that is still largely uncontaminated and this ensures an extraordinary wealth of indigenous yeasts". These wines are unique, territorial and identity-driven, with substance, warmth and great expressiveness, very often matured only in steel and bottled without filtration. Many labels bear the name of the vineyard from which they originated and whose character they express, offering different and magnificent glimpses of the Abruzzo region's mountains.
The wines of Valle Reale