Red Wines - Schiopetto
(3)
Rivarossa Schiopetto 2018
Friuli Venezia Giulia (Italy)
Merlot 90%, Cabernet Sauvignon 10%
Schiopetto's Rivarossa 2015 is a red wine with Bordeaux-style of Friulian origin. It is characterized by a bright ruby red garment and a variegated and inviting aromatic bouquet: notes of cherries and small berries are combined with aromas of tobacco, black pepper and licorice root. The taste is velvety thanks to soft, ripe tannins and a spicy finish.
Merlot 'del Pompiere' Schiopetto 2021
Friuli Venezia Giulia (Italy)
Schiopetto's Merlot del Pompiere is a red wine with a fresh, young and fruity sip, the result of a vinification and a short aging in steel tanks. The nose reveals notes of berries, strawberries, black cherries, licorice, balsamic nuances and light spicy notes. The taste is balanced and smooth, with vibrant freshness and salty memories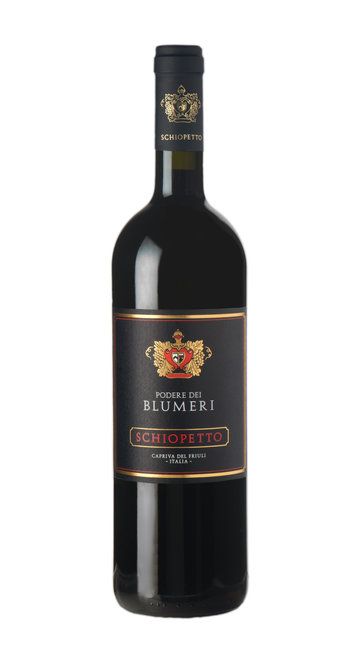 Podere dei Blumeri Schiopetto 2017
Friuli Venezia Giulia (Italy)
Merlot 50%, Refosco dal Peduncolo Rosso 50%
"Podere dei Blumeri" by Schiopetto is a red wine from Merlot and Refosco in equal parts, vinified and aged in French oak barrels. Of great character and taste structure, it is imposed on the nose with hints of undergrowth and sweet spices interspersed with balsamic breaths. The palate is full, with a smooth tannin and a long finish of chocolate and cedar
Callmewine is an online wine shop specialised in selling wines, champagne and distillates.
© Callmewine 2021, all rights reserved. CALLMEWINE S.R.L., Via Lovanio 5, 20121 Milan (IT), Capitale Soc. 12.245,92 euro (IV), CF/VAT no. 07130650968, Cam.Com MI REA 1937916 - Company subject to the management and coordination of Italmobiliare S.p.A., C.F. 00796400158
E-commerce by WebDev.it
-
Sitemap