Sparkling Wines - Lunae Bosoni
(2)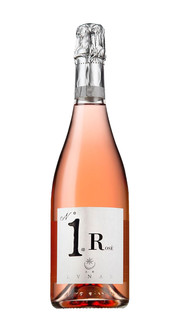 Spumante Rosè Brut '1.R' Lunae Bosoni
Vermentino Nero, Ciliegiolo
The Rosé Sparkling Wine Brut '1.R' by Lunae Bosoni is a sparkling wine obtained with the long charmat method, based on Vermentino Nero and Ciliegiolo grapes coming from Lunigiana, on the Ligurian border with Tuscany. It presents itself to the sight of light and bright cherry pink color and expresses to the nose notes of fresh flowers, small wild berries and mixed citrus peel. At the mouthfeel it is fresh and harmonious, with a pleasant citrus flavored finish and an excellent savouriness, slightly mineral.
Spumante '1.Brut' Lunae Bosoni
Albarola, Greco, Malvasia
The Sparkling Wine 1.Brut Lunae Bosoni is a Ligurian wine obtained by sparkling with the Charmat method, from Albarola, Greco and Malvasia grapes from Lunigiana. It presents itself with a delicate straw dress and expresses floral aromas of wisteria and hawthorn, enriched with hints of ripe Golden apple, while the sip is informal and refreshing, harmonious, lively
Callmewine is an online wine shop specialised in selling wines, champagne and distillates.
© Callmewine 2021, all rights reserved. CALLMEWINE S.R.L., Via Lovanio 5, 20121 Milan (IT), Capitale Soc. 12.245,92 euro (IV), CF/VAT no. 07130650968, Cam.Com MI REA 1937916 - Company subject to the management and coordination of Italmobiliare S.p.A., C.F. 00796400158
E-commerce by WebDev.it
-
Sitemap