Auchentoshan
The magic of the triple distillation in the Lowlands: sweetness of the Single Malt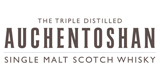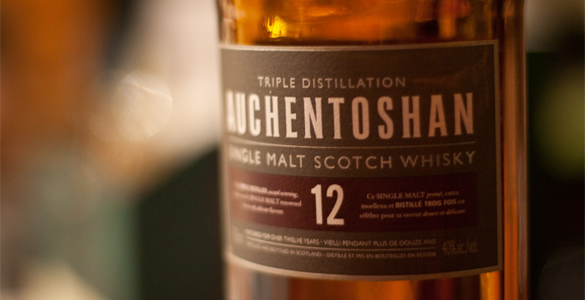 Located in West Dunbartonshire, near the monumental suspension bridge of Erskine, the Auchentoshan distillery was founded in 1800 and is now one of the most prestigious production companies of Single Malt of the Scottish Lowlands. The name comes from the Gaelic 'Achadh an Oisein', which means' the field of the corner ', but it is also known in Scotland with the nicknames of 'Glasgow's Malt Whisky ', for its proximity to the city of Glasgow, and 'Breakfast Whisky ', for its sweetness and softness.
The Auchentoshan Single Malts arise from the unique combination between the expertise of the workers and the trust in the value of time and aging. If throughout Scotland whisky is produced by double distillation, in the Auchentoshan distillery the barley malt is distilled three times, in order to get nectar with an extraordinary softness and delicacy. The three stills used in the distillation process are called, in order: 'wash still', 'intermediate still' and 'spirit still'. For aging, the distillery utilizes barrels previously used for bourbon and sherry, or barrels of French wine. Here the distillate rests for at least three years, and takes, depending on the timber and label, a unique and unrepeatable aromatic complexity.
The Auchentoshan whisky is respected and known throughout the world, award-winning in recent years and it is recognized as one of the best expressions of traditional Scottish whisky. Equipped with pleasing smoothness, an extraordinary balance and deep aromas, Auchentoshan Single Malts represent a milestone and an essential experience for all lovers of Scotch Whisky.
Auchentoshan whishy