Benriach
A distillery that has made the history of Scotch Whisky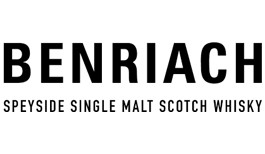 BenRiach is a Single Malt Whisky distillery that has done, and is still doing, the history. Cornerstone of Scottish culture, its origin dates back to 1898 and has had a vast success on the international scene. Its distinctive building has pagoda style chimneys and is located in the green heart of Speyside, the North-East region of Scotland, where there are the largest number of distilleries, among the most famous in the world. The first owner was John Duff, whose entrepreneurial vision had given to the distillery a private railway line - the Puggy - carrying coal, barley, peat and barrels.
The beginning of last century was dramatic for the whiskey industry, which was marked by a series of episodes of bankruptcy; it was a dark age, but BenRiach survived, flourishing in an impetuous renaissance in 1965. The management of the distillery passed from hand to hand to various companies, who were able to keep the huge inheritance accumulated from the 19th century. Its copper stills are known worldwide and are used as a benchmark because of the fine craftsmanship that characterizes them, while the barrels where maturation takes place belong to exclusive selections.
Since 2004 BenRiach is an independent company and since 2005 there is a huge number of great prizes for both the efficient management and the high quality whiskies: Best International Business Award at the Enterprising Scotland Awards in 2005, Best Performing Small Business Award , under 25 employees, at the Enterprising Scotland Awards in 2006, Silver Medal at the International Wines and Spirits Competition in 2006, Gold Medal at the International Wines and Spirits Competition in 2006, Best Rare Speyside at the World Whisky Awards in 2007 and distillery of the Year at the Malt Advocate Whisky Awards in 2007.
The distillery BenRiach is truly unique, as its chimneys do image: inside valued aromas and flavors born, always aiming at the future, having on centuries of experience.
Benriach whisky