Blanton's
Simply The Single Barrel Bourbon from Kentucky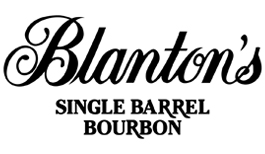 Blanton's Single Barrel Bourbon is known for being the first Bourbon to establish the characteristics of the distillate then followed by all the other producers. Albert Bacon Blanton was born in 1881 into a historically family of Kentucky bourbon and since the age of 16 years he worked in the offices of the family distillery. Appointed president of the company in 1921, when he left in 1952 had become the largest bourbon distillery of that time and he one of the greatest pioneers in the history of the American spirit. In those years it was started a special production of bourbon aged in what is now known as the famous Warehouse H of Buffalo Trace Distillery.
Colonel Albert Bacon died in the spring of 1959, but his legacy lives on in each bottle still produced today. The Blanton's Single Barrel Bourbon is produced using the finest Kentucky and Indiana corn, with the addition of selected rye and barley malt of the highest quality Unlike other products, the Blanton is aged in one barrel and is never mixed with any other bourbon, just as he wanted the Colonel Albert. The ideal age of a barrel is determined by the Master Blender and by a jury of professional tasters who compare the taste of the American white oak barrel to the Blanton's standards. The barrels choices are then emptied and the bourbon is bottled and packed by hand.
Particularities of its bottles are the beautiful collectors' caps with the horse and the jockey, in honor of the equestrian tradition of Kentucky. There are eight, each representing a particular time of the race and each containing one letter of the brand "Blanton's." The Blanton is definitely one of the most popular and award-winning Single Barrel Bourbon in the world, a must for fans.
Other Informations
113 Great Buffalo Trace, Frankfort, KY 40601