Cos
Wines from Sicily: biodynamic, ancient traditions and terracotta amphorae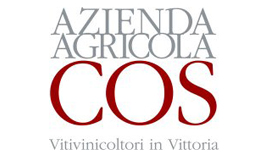 Cos winery, led by Giusto Occhipinti and Titta Cilia, is active since the early 80s and now represents a benchmark in the area of Cerasuolo di Vittoria. Thanks to the love for the land, Cos winery has shown with facts, from year to year, as the wine has to be an expression of the land, vineyard and culture.
His growing interest in biodynamic and natural wine, as well as a growing interest in the vinification in amphorae, helped launch its wines locally and internationally in terms of originality and expressive power of communication, without no compromise in terms of local roots.
The vineyards are located in Fontane and Bastonaca, traditional wine lands near the village of Achates, production areas linked by fertile soils of limestone and silica, interspersed with layers of fresh clay and tuff.
All screws, placed at about 250 meters above sea level with a north-south exposure, ranging in age from ten to thirty years. Importantly, the commitment and attention that the company uses for winemaking: in fact, in the underground cellar, fermentation and vinification take place in cement tanks or in clay jars, which have been purchased in southern Spain. Details that have contributed greatly to the success of the winery, becaming a symbol of the territory of Achates.
The Wines by Cos