Cusumano
Territoriality and authenticity: these two words are enough to appreciate the soul of the Sicilian wines produced by Cusumano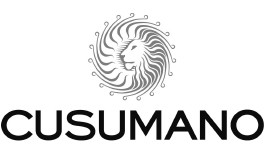 The Cusumano winery is one of the most important wine producers in Sicily. The winery's historic headquarters are in Partinico, in the province of Palermo, and it is here that the two Cusumano brothers, Diego and Alberto, meet to discuss strategies and objectives. We are talking about a company that produces more than two million bottles a year and has vineyards in various parts of Sicily, for a total of 520 hectares of vines. Diego and Alberto have been running the winery since 2001, trying to combine territory and technology, pursuing an approach that combines quality and quantity, making use of artisanal production methods and investing heavily in communication and marketing, two sectors in which they want to attract different consumer categories with a new creative approach. This winning philosophy has resulted in a wide range of wines that authentically represent the different grape varieties used and the different areas of origin. Today, Cusumano's figures show that about half of its production is exported abroad, spreading the value of "Made in Italy" products around the world and ensuring that Sicily receives the kind of publicity that is based on work, tradition and a desire to face the future with optimism.
The vineyards owned by the Cusumano winery cover about 520 hectares. This immense surface area is divided between the four reference estates in the area: San Giacomo, in the province of Caltanissetta, Ficuzza in the province of Palermo, Presti and Pegni, in the hills of Monreale and Partinico. Each area has a particular microclimate, and lends itself to the cultivation of specific grape varieties. In general, the winery focuses on both international and native varieties, from Nero d'Avola to Merlot, from Syrah to Catarratto, as well as Insolia, Pinot Noir, Moscato, Merlot, Cabernet Sauvignon and many others. Territory and identity are the key words during the production process of each bottle, and, in both the vineyard and the cellar, great care is taken to maintain the unique characteristics of the grapes grown, while ensuring that what nature provides during the year is not compromised.
Every year, the Cusumano winery offers a wide range of wines, ranging from blends to single variety wines as well as sparkling wines. There are many territorial expressions included in every selection, each with its own unique value and history, capable of conveying the passion and proactive spirit of Diego and Alberto. This is a winery where quality and quantity manage to converge, allowing us to discover the essence of Sicilian wines.
The wines of Cusumano