Gianfranco Fino
Gianfranco and Simona: the ambassadors of the "new" Apulian wine scene, a breakthrough for the Primitivo di Manduria's reputation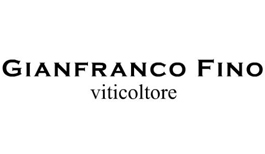 Gianfranco Fino's adventure began in 2004, with the quest for the perfect vineyard that had to have special and unique characteristics. The search came to an end almost immediately, with the purchase of a very modest 50-year-old Primitivo vineyard of around 2 hectares, which was later extended with the cultivation of additional rented land. This brief history alone would be enough to consider Gianfranco Fino as part of the group of winegrowers faithful to tradition, keen to save old vineyards and keep their specific characteristics alive.
His painstaking work and his great wines speak for themselves: his Primitivo di Manduria follows an innovative approach. Despite maintaining the traditional approach of blending grapes from different vineyards, which is a well-established custom in these areas, it reveals a truly surprising power and structure.
The most exceptional part of Gianfranco Fino's wines lies in the exemplary balance between structure, alcohol content, acidity and flavour that make them remarkable and of great substance: in two words, great wines.
Today, Gianfranco Fino's vineyards, located in the countryside of Manduria and Sava, are small, fragmented plots of land with red soil and rocky cliffs. The vines generally consist of very old saplings, alongside the recent planting of an experimental vineyard. Primitivo Es certainly represents an excellence not only in its production but also in the Apulian panorama: a wine that has certainly bridged the regional production gap of past decades.
The wines of Gianfranco Fino