Maria Pia Castelli
Wines from a family-run winery that express the intense soul of the Marche region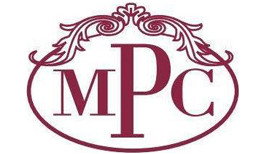 Maria Pia Castelli is a winery in the Piceno area that produces high quality wines using artisanal methods and modern winemaking techniques, perfectly balancing tradition and innovation. The business was started in 1999 by Maria Pia's father, Erasmo Castelli, who chose to put his passion and long experience at the service of a winery that is now one of the most interesting in the Marche region.
Maria Pia Castelli's vineyards extend over 8 hectares on the hilly landscape of Monte Urano, in the province of Fermo, at an altitude of 200 metres. The vines are rooted in clayey soils, rich in iron and magnesium, and face south-southeast. These characteristics, together with the mild climate due to the proximity of the Adriatic Sea and the soil made fertile by the Tenna River, contribute to the development of quality grapes with an excellent degree of ripeness. Maria Pia has planted only native vines, which are cared for by her son Alessandro with great dedication and following biodynamic principles.
The Montepulciano, Sangiovese, Pecorino, Passerina and Trebbiano grapes undergo thinning of excess bunches and are harvested strictly by hand, to be then transported to the winery. Here they undergo vinification in steel or French oak barrels, thanks to the use of natural yeasts, and long maturation in barriques. The resulting wines are characteristic and full of personality, and reflect the producer's commitment and enthusiasm in expressing the identity of the Piceno territory in an authentic and unfiltered way.
The wines of Maria Pia Castelli