Mesa
The elegance, modernity and sophistication of Sardinia: the unique style of authentic wines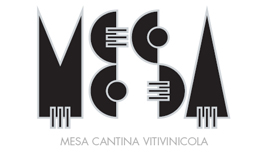 The Mesa winery is the result of a very recent vision, as it was founded in 2004. However, in this short period of time it has managed to create a range of exceptional wines that have become famous in Italy and around the world. Its success is primarily due to the values hidden behind the dark glass of each bottle: Mesa means 'table' or 'desco' in Sardinian and it is on the basis of conviviality, family and simplicity that this winery was founded.
The greatness and importance of Mesa is also due to the extraordinarily suitable Sardinian territory, and the typical and traditional approach that Gavino Sanna, owner and founder of the winery, wanted to establish. The white, minimalist headquarters of the winery stand out against the hills overlooking Porto Pino. Inside, tradition takes over and the rhythms of nature reign supreme. In fact, the use of mechanical pumps is banned and all the wine produced is decanted using only natural gravity, to avoid shocking such a noble and delicate element. At the end of the maturation and refinement process there is a final surprise in store for the wine: a bottle with an attractive, modern design based on the island's most ancient traditions.
The bottles of Mesa wines have in fact been conceived and designed with the aim of representing Sardinia. The dark colour recalls the stern dignity of Sardinian women, bearers of the values of a rich land. Around the neck of these 'women' are small 'cameos', which are minimalist labels reproducing traditional Sardinian tapestries. Elegance, quality and simplicity are the key concepts of this winery, which really knows how to captivate the heart with its wines that are as modern as they are ancient, but always full of charm.
Other Informations
"Mesa in the last few years has been able to produce high quality wines, perfectly rooted in the terroir and with great ageing capabilities."
- Gambero Rosso Guide 2016
The wines of Mesa