Salcheto
High quality wines with respect for environmental sustainability in the hills around Siena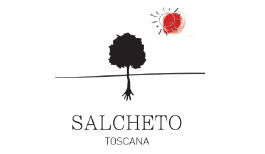 Salcheto is a winery in the Montepulciano area, in the Sienese hills, which is based on territoriality, eco-sustainability and the quality of the wines it produces. It is named after a small stream that marks the boundary of the property and which, in turn, takes its name from the willow trees, "salco" in ancient Tuscan, that populate the area and provide the branches used to bind the vines.
Under the guidance of Michele Manelli, who personally supervises work in the vineyard and in the cellar, Salcheto has established itself as one of the leading wineries for certified organic and biodynamic cultivation. The building that houses the winery was built using the most modern technologies to integrate itself into the surrounding environment with a focus on efficiency, autonomy and energy saving. The vineyards extend over 30 hectares on the clay and tuff soils of the Sienese hills, at an altitude of over 400 metres, in the territories of Montepulciano, Chiusi and the Val d'Orcia. Careful attention to the physiology of the plant and the decision to refrain from invasive interventions in the vineyard, in favour of grassing, mowing and green manure, allows the growth and development of a high quality raw material, namely beautiful, healthy bunches rich in juice.
Year after year, the wines of Salcheto are confirmed as unique and territorial expressions of the highest level. Alongside the great red wines typical of the Montepulciano area, among which Nobile stands out and of which Salco offers a superb interpretation, Michele Manelli has inaugurated a range of wines produced without the addition of sulphites, selected yeasts, tannins or other additives, called Obvius. These are signature wines with a modern but territorial character, capable of offering very exciting sensations.
Other Informations
"Salcheto, which began as a small family business, thanks to the monitoring of the energy efficiency of all its production processes, is now a laboratory of technology implemented for environmental sustainability and widespread social development".
- Slowine Guide 2017
The wines of Salcheto