Santadi
The wine reinassance of Sulcis: majestic expressions of Carignano and Vermentino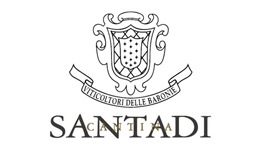 Santadi winery was born in 1960 in the heart of Sulcis, beautiful area of south-west of Sardinia, a few steps from the beautiful white beaches of Porto Pino. In the early years the performance of the company did not work as hoped, but the passion and tenacity, combined with the arrival of new partners, allowed Santadi to achieve early results.
The goal is ambitious: knowing the wines of their region, bringing unimaginable qualitative heights. Santadi today can has reached that mission and is recognized as one of the most appreciated Italian wine. Carignano has carved out a leading role, resulting in red wines of elegance and unique value.
The Terre Brune is considered one of the principles of the Sardinian wine, the best calling card for the remarkable production of Santadi. But not only: a red important as the Rocca Rubia or some white natives as Vermentino complete the picture of a large basement that represents the best of Sardinia, the winery of Santadi.
Wines by Santadi winery