'Leone Blend' Tenuta Regaleali - Tasca d'Almerita 2022
Leone Blend is a great value for money Sicilian white wine made from native and international grape varieties. It has an aromatic range, broad and varied, with ripe fruit notes in evidence: peach, citrus, apple and tropical fruit. The sip is soft and rich, intense and fruity, with great aromatic freshness
14.80€
Guida
Vintage
Punteggio
Citazione
Citazione:
Outstanding Wine
To enjoy it at its best
When to drink
Wine good to drink now, but that can have a beautiful evolution after resting for a while in your cellar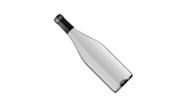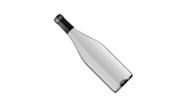 Glass
Medium open goblet
Perfect for young and medium bodied white wines which don't require excessive oxygenation to open. The opening, slightly tighter than the body of the glass, favors the concentration of aromas towards the nose, enhancing the perception of aromas and limiting the dispersion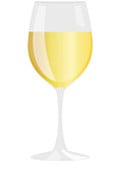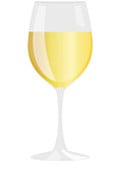 Longevità
You can easily leave it in your cellar for 2-3 years
WHITE WINE LEONE BLEND' TENUTA REGALEALI - TASCA D'ALMERITA 2022 DESCRIPTION
The "Leone Blend," produced at the Regaleali Estate of the famous Sicilian winery Tasca d'Almerita, is a fascinating blended white wine that captivates with its rich aromatic facet. The base of the cuvée is the native Sicilian grape variety Catarratto, which gives structure and citrusy freshness, joined by the refined elegance of Pinot Blanc and the delicately aromatic notes of Sauvignon Blanc, Traminer Aromatico and Moscato. The result is a fragrant, intense and fruity wine that expresses a perfect balance between the sweetness of ripe fruit and clear saline freshness.
Tasca d'Almerita's "Leone Blend" white wine was born in the territory of Tenuta Regaleali, a wonderful estate of more than 600 hectares located in the center of Sicily. The vineyards are located in a high hillside area, at an altitude between 500 and 900 meters above sea level, in an area with a cool, breezy climate and characterized by significant temperature swings between day and night temperatures. After the grapes have been softly pressed, the free-run juice is fermented in stainless steel tanks at a temperature of 14-16 °C. Before bottling, the wine matures for 4 months in stainless steel tanks to maintain the richness of aromas and flavors.
The white wine "Leone Blend" Tenuta Regaleali by Tasca d'Almerita, represents a true synthesis of the perfumes and aromas of the territory. It is a balanced blend of white grapes with a fragrant and fruity character, with pleasant aromatic notes, which enhance its taste. In the glass it has a beautiful light straw yellow color, with luminous greenish highlights. The olfactory profile is elegant and intense, with aromas of orange blossom, citrus zest, grapefruit, green apple, melon, white peach and soft nuances of tropical fruit. The palate is soft, pleasantly rich, with a broad, juicy sip that stretches harmoniously toward a fresh, lingering finish. This is a young white, particularly suitable for accompanying seafood appetizers or first courses with fish or vegetables.
Colour Brilliant straw yellow with greenish reflections
Scent Wide and varied, white peach, grapefruit, green apple, tropical fruits and citrus
Taste Soft and rich, intense and fragrant, it leaves a pleasant sensation of sweet fruit and ripe
Perfect to drink with
Fish Stew

Steamed fish-crustaceans

Pasta with Fish no Tomato

Pasta-Tomato Fish Sauce

Smoked Fish

Fried Fish

Fish Appetizers

Grilled Fish
Characteristics
| | |
| --- | --- |
| Denomination | Terre Siciliane IGT |
| Grape varieties | Catarratto 40%, Pinot Bianco 19%, Sauvignon 23%, Gewurztraminer 14%, Moscato 4% |
| Category | White Wines |
| Region | Sicily (Italy) |
| Alcohol content | 13.5% |
| Bottle size | 75 cl Bottle |
| Vineyards | Select grapes of high hills from 500 to 900 m asl the yield per hectare is approximately 75 q |
| Vinification | Fermentation in stainless steel for 15 days at 14/16°C |
| Aging | 4 months in stainless steel tanks with yeast |
| Additional notes | Contains sulfites |
You may also be interested in
Other products from the same wine producer