Tasca d'Almerita
The famous Sicilian wines of the Conti Tasca winery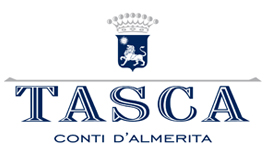 Tasca d'Almerita is one of Sicily's most famous and important wineries, and has been present for two hundred years and eight generations in the equally famous Tenuta Regaleali. In fact, the Conti Tasca family has always been one of the pioneers in the development and research of Sicilian and national enology, so much so that their wines soon became known and respected throughout the world as a guarantee of quality and territoriality. Today, Alberto and Giuseppe Tasca have taken over from their father Lucio and, by combining tradition and innovation, have also succeeded in developing ecological themes such as biodiversity and environmental sustainability on the family's vast estates.
Tasca d'Almerita's vineyards are spread out over the most suitable and beautiful parts of Sicily, from Tenuta Regaleali in Sclafani to the island of Salina, the land of Malvasia, via Sallier de La Tor in Camporeale or the northern slopes of Etna, with Carricante and Nerello Mascalese vines at 700 metres above sea level and 110 vineyard terraces. A new project on the island of Mozia, is the Whitaker Estate, where Grillo grapes are grown.
The entire range of wines produced by Tasca d'Almerita always manages to possess the highest quality, combining refinement, territoriality and typically Sicilian expressiveness. These internationally awarded wines reflect the history of a centuries-old winery and the freshness of different areas of Sicily. You can really trust the Conti Tasca name!
The wines of Tasca d'Almerita