Prosecco di Valdobbiadene Superiore Extra Dry 'Senior' Bortolomiol 2022
The Prosecco "Senior" by Bortolomiol is an extra-dry sparkling wine from Valdobbiadene, on the most famous vintage label of this winery. Scents of citrus jams, flowers and almonds introduce to a smooth, fresh and delicate flavour, with fine and lively bubbles
11.40€
2017: 90 Points by Luca Maroni
To enjoy it at its best
When to drink
Perfect to drink right away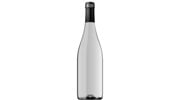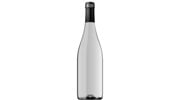 Glass
Large flute
Perfect for charmat method sparkling wines, because the narrow cup with bottom tip facilitates the development of perlage without dispersing the bubbles and the narrow opening helps the concentration of aromas, which do not need a lot of oxygenation to be enhanced
SPARKLING WINE PROSECCO DI VALDOBBIADENE SUPERIORE EXTRA DRY 'SENIOR' BORTOLOMIOL 2022 DESCRIPTION
Bortolomiol's "Senior" Prosecco Extra-Dry is one of the winery's most celebrated vintage Proseccos, synonymous with balance, delicacy and great expressive pleasure. Bortolomiol produces this sparkling wine with the idea of creating a universal symbol of Prosecco Valdobbiadene and the Latin name of Senior indicates this desire. The Roman numeral 'II' appearing on the capsule indicates its extra-dry sugar dosage, thus classifying it somewhere between the drier brut and the more amabile dry, tending towards sweetness. This perfect balance between a fresh, varietal component and light sugary nuances has sanctioned the growing success of this bubbly not only in Italy, but also worldwide.
Prosecco Extra-Dry "Senior" is made by re-fermenting Glera grapes exclusively from the hills of Valdobbiadene using the Charmat or Martinotti method. The production of the grapes, entrusted to a select group of winegrower-members, is governed by specific technical standards and an ecological and sustainable protocol called Green Mark, which provides for the preservation of environmental biodiversity and phytosanitary treatments based on the criterion of integrated pest management. After sparkling in the winery, ageing on the lees for 1 to 3 months guarantees the achievement of good, clean aromatic richness.
The Bortolomiol Prosecco Valdobbiadene "Senior" sparkles in the flute with its light straw yellow mantle, furrowed by a rich and persistent perlage. It expresses on the nose elegant and fruity notes of candied citrus fruits, white flowers, balsamic herbs and fresh almonds. On the palate, it is soft and very balanced, marked by an explosive freshness and criss-crossed by slightly sweet fruity aromas and fine, lively bubbles. Its great expressive pleasantness makes it suitable for any occasion, from the classic aperitif to a toast, as well as for pairing with dishes that can enhance its characteristics such as fish or shellfish hors d'oeuvres, risottos or vegetable-based first courses or sweet or savoury appetisers. Simplicity and cheerfulness to create unforgettable moments!
Colour Straw yellow with golden highlights
Scent Rich and fruity, with notes of citrus jam, white flowers and fresh almonds
Taste Smooth, fresh and balanced, with lively and subtle bubbles
Perfect to drink with
Risotto with Vegetables

Steamed fish-crustaceans

Sushi & Sashimi

Finger Food

Fish Appetizers
Characteristics
| | |
| --- | --- |
| Denomination | Prosecco di Valdobbiadene-Conegliano DOCG |
| Grape varieties | Glera 100% |
| Category | Sparkling Wines |
| Region | Veneto (Italy) |
| Alcohol content | 11.5% |
| Bottle size | 75 cl Bottle |
| Vinification | Second fermentation according to the Martinotti or Charmat Method for 1-3 months |
| Additional notes | Contains sulfites |
You may also be interested in
Other products from the same wine producer