Marziano Abbona
From the heart of the Langhe, Abbona narrates the tradition of fine Piedmontese wine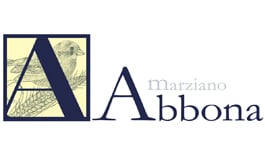 The Abbona winery was founded in 1970 and has its roots in a passion for wine, the land and the vineyards, which for Celso, Marziano's father, represented a true love. Almost sixty years ago, Celso decided to plant the vineyard of Doriolo, which, due to its exposure, the nature of the soil and the winemaking context, represented a real gem for the production of Dolcetto di Dogliani. It was then Marziano who took up his father's legacy and, with care, dedication and ingenious intuition, obtained wines of the highest quality, where landscapes and scents blend to give life to products that reflect the spirit of one of the most admired winemakers in the Langa. In these evocative landscapes great wines come to life: from the already mentioned Dolcetto, to Barbera, to Nebbiolo in its various forms; they are all the symbol of a quality that combines balance, passion, pleasantness and great determination.
In this situation there is no lack of research into creating wines that are not typical of the Langhe territory. An example of this is Cinerino, produced from Viogner grapes, which has allowed all enthusiasts to discover a wine that is extremely pleasant, with exotic aromas and great drinkability.
The San Luigi wine cellar, the place where all this comes to life, has recently been renovated and covers an area of 2,500 square metres. A photovoltaic system has recently been installed to completely cover its energy requirements. In short, Abbona is a winery that has played a leading role in the redevelopment of Dolcetto in the Doglianese area, which has managed to achieve great results over the years, starting with a wise and careful choice in the management of the vineyards.
The wines of Abbona Marziano