Cantine Nicosia
An ancient and symbolic reality of Mount Etna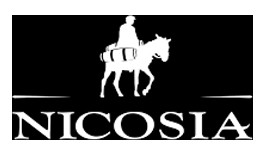 The Cantine Nicosia winery is one of the most representative in the Sicilian Etna region. It is one of Etna's most historic wineries, founded way back in 1898, and today it is a point of reference in the area thanks to its production focused on quality and research. Carmelo Nicosia was the driving force behind the entrepreneurial revolution of this historic winery. In fact, from the establishment of the winery with his great-grandfather Francesco to the current owner, the winery has been involved in bottling and marketing wine in large quantities. Carmelo, who came onto the scene at the end of the 20th century, invested, renovated and expanded the estate, giving it a new spirit and a new look. The first step was to raise the standard of quality, focusing on local grape varieties, modernising the cellar and adopting an environmentally friendly philosophy. The old tradition, however, has never been abandoned; on the contrary, it is still alive and preserved in some of the old structures, such as the old millstone, and in the lessons handed down through the generations, which have enabled Carmelo, now supported by his two sons Francesco and Graziano, to achieve important milestones. This long and arduous journey has established the Nicosia winery as one of the great ambassadors of Sicily.
It is located on the south-eastern slope of the great Etna volcano near the town of Trecastagni. In addition, the winery possesses a number of estates in the area of Ragusa, in the land of Cerasuolo, and has a vineyard area of 250 hectares. Despite the large size of the estate, every detail of the processes is taken care of, from the harvest to the vinification and ageing phases. For the latter, the winery has a specifically built analysis laboratory, a modern underground barrique cellar where the wines mature and a very large vinification area equipped with modern steel tanks. In the vineyard, Nicosia has chosen to practice certified organic farming and the principles of environmental sustainability, eliminating pesticides and fertilisers.
The wines of Nicosia preserve the mineral character and explosive personality of the volcano. They are pure, precise and elegant wines, divided into different lines and collections. They are expressions of a strong territorial imprint, which narrate the tones of the territory where the grapes grow and encapsulate all the seasonal sensations. Simply unmissable!
The wines of Cantine Nicosia