Capichera
Capichera: one of the exponents of Vermentino di Gallura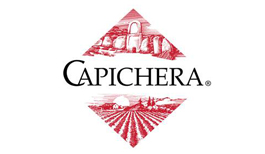 The Capichera winery undoubtedly represents a landmark in Sardinia's wine scene. Founded in 1980 as a small production reality, over the years it has become very famous both in Italy and abroad, it has expanded, merged new vineyards and today it is led by the charismatic Fabrizio Ragnedda, a good winemaker with very clear ideas: "We enter the vineyard, we see the plant and the soil, because the wine is born there, not in the cellar; if instead the wine is born in the cellar it responds to the philosophy of the consumer, not to that of living." Clear and programmatic words, on which is based a production philosophy based on quality and the best and most complete expression of the territory.
The vineyards of the Capichera winery extend for 40 hectares along the entire terroir of Gallura, in the far north of Sardinia: an environment with a high viticultural vocation characterized by rocky hills, soils originating from granite disintegration and a temperate microclimate that benefits from the presence of the sea. We find here vines raised using the espalier system or according to the traditional and ancient sapling system. Human interventions are limited, with full respect for the plant and the soil, without the use of chemical fertilizers or herbicides. The wines born here are the fruit of the happy union between human labor and creativity and the generosity of nature. Labels that encapsulate the spirit of a unique, magical and ancient land.
The production of Capichera wines is marked by the enhancement of Vermentino but also of important and structured reds from native grape varieties such as Carignano. The different expressions of Vermentino Capichera absorb the scents and aromas of the sea, which they then express in the glass. This applies both to the lighter fresh and delicate interpretations, ideal for summer fish lunches, and to the more important and prestigious bottles, such as the famous 'Santigaini'. The strength and success of this winery lies precisely in the great expressive power of the terroir, best expressed and continuously enhanced through a maniacal search for quality.
Capichera's wines