Di Majo Norante
The symbolic winery of Molise: new wines from ancient vines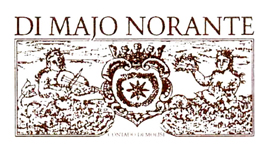 Di Majo Norante is undoubtedly one of the most significant names in southern Italian wine-making. This tradition dates back to 1800, when Di Majo Norante wines were produced in the ancient estate of the Marquis Norante di Santa Cristina. Evidence of this can be seen in the ancient cellars under the square and in the old family palace in Campomarino. The passion for vine cultivation was inherited first by Luigi and then by Alessio Di Majo, who currently runs the historic winery.
Alessio Di Majo Norante has had the great merit of conducting in-depth research into the indigenous grape varieties of southern Italy. As a result, he offers wines that are rich in personality and depth, and that manage to combine ancient farming traditions with a future-oriented approach. A courageous choice that challenges standardisation and defends the typicality of the territories, as Di Majo Norante's enological philosophy respects the traditional approach to vine cultivation and wine production. The objective is to preserve all the characteristics of Mediterranean grape varieties.
For these reasons, Di Majo Norante is the most representative winery of Molise, a region that in recent years has succeeded in offering truly surprising wines. From Greco to Aglianico, from Falanghina to Bombino: wines of great value emerge from the heart of the southern wine-making tradition, with Don Luigi and Ramitello among the most prestigious examples.
Time has rewarded the efforts of Alessio Di Majo Norante, an entrepreneurial winemaker, and has revealed the great potential of Molise and southern Italy in general. In this enological renaissance it therefore seems only fitting that Di Majo Norante deserves an important acknowledgement. In these bottles you will be able to experience the history and traditions, allowing a true rediscovery of the land.
Di Majo Norante's wines