Glenlivet
The Single Malt that made history by emerging from illegality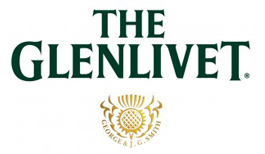 The Glenlivet distillery is one of the largest and best known producers of Single Malt Scotch whisky, and is located in Scotland's Speyside area, near Ballindalloch, which is certainly the wildest and most isolated part of the whisky country. Founded in 1824 by George Smith, it is the oldest legal distillery in the Glenlivet area, from which it gets its name. This is a region with rich natural resources, crystal clear waters and peat, which is perfect for the production of the noble distillate that was already illegally produced in the area at the beginning of the 19th century. It is said that King George V, on a visit to Scotland in 1822, specifically asked to taste what was already called Glenlivet, which was truly curious and puzzling for a monarch considering the illegality of whisky at the time!
The Glenlivet distillery is so widely recognised and appreciated that in the past many other distilleries gave their whiskies this name in order to increase sales. After several legal actions, other producers were banned from using the name individually, although the Glenlivet name could still be used in combination with the original name of the distillery of origin. It is therefore possible to find old bottles from former producers that still bear the word 'Glenlivet'. This whisky was so successful in the United States that the famous American actor Robert Taylor even wrote to the distillery to have a case of Glenlivet delivered to him for the set of the film Quo Vadis.
The Glenlivet distillery operates 14 stills, including 7 for the first and 7 for the second distillation, which have the original shape and size of those designed by George Smith over a century and a half ago. The water used comes from the Josie's Well stream and the barley is selected from crops grown in the Banffshire area. No peat is used in the drying process and the distillery still uses wooden vats instead of stainless steel ones for fermentation.
Among its range of products are the 16-year-old Nàdurra and the 18-year-old Single Malt. The Nàdurra ("natural" in Gaelic) is an internationally award-winning full-grade whisky, which is aged for 16 years in American oak casks. It is certainly a demanding spirit in terms of alcohol content, but it is absolutely balanced in taste. The 18 year old Single Malt, also a distinguished award winner, is reminiscent of antique shops with fragrant scents of freesia and peony on the nose, followed by notes of spices and dried bitter oranges on the palate. If you are a fan of Single Malt Scotch, Glenlivet is a truly historic step for you, just like it was for King George.
The whiskies of Glenlivet