Grattamacco
High quality wines produced respecting the environment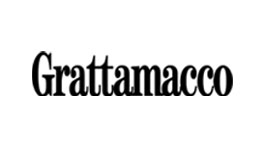 Grattamacco, a company founded in 1977, is located on the hill overlooking the sea between Castagneto Carducci and Bolgheri, 100 meters above sea level, in an area highly suited for the production of great wines. The farm of 12 acres was purchased by Claudio Tipa, who was already driving Colle Massari, and today is one of the strengths in Tuscany for the production of Bolgheri.
With the help of the oenologist Luca Marrone and the consultation of Maurizio Castelli, the company proves year after year the consistent quality of its products, elegant and refined, perfectly representative of their area of origin. The central part has two sections: the historical vineyards at east of Bolgheri Road, on the hills bordering north by the ditch Bolgheri and south by the ridge Segalari, and the vineyard west of Bolgheri. The first is resting on sandstone, clay and limestone rock-marl, with pruning in cordon and Guyot, the second one Franco-clayey soils, pruning sapling.
A large wooded area keeps confidential the vineyards, partially isolating them from the surrounding wine growing, helping to establish a specific and irreproducible microclimate. Importantly, all cultivation is carried out in absolute biological regime, giving the wines very high quality and environmental friendliness.
Grattamacco wines