Grattamacco
From the heart of Bolgheri, wines of the highest quality produced respecting the environment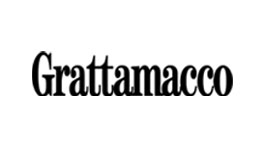 Founded in 1977, the Grattamacco winery is located at the top of the hill overlooking the sea between Castagneto Carducci and Bolgheri, at an altitude of 100 metres, in an area highly suited to the production of great wines. The name of the winery derives from the word "macco" whose Etruscan meaning is "iron": its soils were in fact Etruscan mines and are very rich in minerals. The 12-hectare estate was purchased by Claudio Tipa, formerly at the helm of Colle Massari, and today represents one of the leading centres of Bolgheri production in Tuscany. With the help of enologist Luca Marrone and the advice of Maurizio Castelli, year after year Grattamacco demonstrates the consistent quality of its products, elegant and refined, and perfectly representative of their area of origin.
The Grattamacco vineyards are divided into two parts: the historic vineyards to the east of the Bolgherese road, on the hills bordered to the north by the Bolgheri ditch and to the south by the Segalari ridge, and the vineyard to the west of the Bolgherese, opposite Magazzino. The first vineyard is on sandstone, clay and calcareous marlstone soils, with a spurred cordon and guyot pruning system, while the second is on clay-loam soils, pruned using the alberello system. A vast wooded area keeps the vineyards isolated, partially separating them from the surrounding vineyards, and thus helping to establish a specific and unique microclimate. It is important to emphasise that all cultivation is carried out on an absolutely organic basis, giving the wines very high quality and a sense of respect for the environment.
In the Grattamacco winery there are truncated cone vats used for fermentation, which takes place only with indigenous yeasts. Amongst the various wines in the range, the Bolgheri Superiore undoubtedly stands out, being the first Bolgheri to contain a significant proportion of Sangiovese. This choice has given it a truly high level of aroma and ageing potential. These are elegant and tasteful wines from a great Bolgheri winery.
The wines of Grattamacco