Illuminati
Love and passion in the rise of Abruzzo: the story of an extraordinary life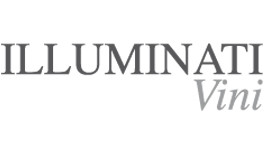 The Illuminati winery is currently the worldwide symbol of wine from Teramo and the Abruzzo region. With its 120 years of history, it now holds a leading position in the production and vinification of the major varieties of indigenous grapes. The "Fattoria Nicò" founded in 1890 by Nicola Illuminati had no technological ambitions, but instead a profound interest in the production of artisanal and genuine wine. These values were inherited by Dino, who in the 1950s became the ambassador for the enological renaissance of the Abruzzo region, bringing areas that had almost been forgotten back to prominence, including Controguerra, where the winery is located, and the Colline Teramane area. As a result, he holds a leading position within the Consortium, proposing solid and effective strategies for rebirth based on innovation in production, internationalisation and development. In 2005, he was awarded the title of Cavaliere del Lavoro by the then President of the Republic, Carlo Azeglio Ciampi. The company is currently run by his sons Lorenzo and Stefano, who carry on the quality and territorial tradition of their father.
The wines of the Illuminati winery grow on 130 hectares of rows of vines that can be clearly distinguished in the Controguerra area, in the province of Teramo, with medium-textured clay soils and situated over 300 metres above sea level. The main grape varieties cultivated are Trebbiano, Montepulciano, Passerina and Pecorino, which are closely connected to the production area. For several years now, Illuminati has decided to apply a pellicular maceration at 8°-10° to the white grapes, after which the marc remains in a cold environment, in order to obtain the aromatic extracts that fully characterise the vines. As for the red wines, these undergo a period of ageing in fine Slavonian oak casks and barriques, inside dedicated temperature-controlled caves.
The Illuminati winery is distinguished by its high quality wines with colours and aromas full of fascinating details and characteristics. The Montepulciano d'Abruzzo "Riparosso" is identifiable by its strong Mediterranean character with hints of berries, liquorice and caressing tannins. It is pleasantly different from the "Lumeggio di Rosso", which is also a Montepulciano, with wilder and more rustic scents of earth and underbrush, pleasantly full and vigorous in the mouth. The Passerina, on the other hand, has a profoundly herbaceous profile, with clear hints of white fruit such as peach, melon and green apple, while the Cerasuolo d'Abruzzo "Lumeggio di Rosa" wine stands out for its fragrant and delicate berry bouquet.
The wines of Illuminati