Masciarelli
Intriguing wines with personality from one of Abruzzo's iconic wineries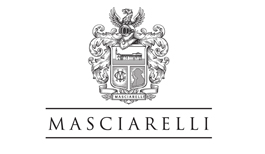 The Masciarelli winery is nowadays one of the symbolic wineries of Abruzzo and this is thanks to the profound and ironic personality of Gianni Masciarelli, who passed away recently, but who continues to accompany us today with his insightful words and his marvellous wines: "Being on my side is absolutely not necessary and even less desirable: on the contrary, a dose of curiosity, as if confronted with an unfamiliar creation with an ironic resistance, would seem to me an incomparably more intelligent position to take". The story of Masciarelli wines began over 40 years ago, when Gianni Masciarelli started his business in 1981 in the small village of San Martino alla Merruccina, at the foot of the Maiella Madre. Since then, the love for his land, his family and his wine has never abandoned him.
Even his wife Marina Cvetic, fascinated by this charismatic man, decided to start her own line of wines, where she alone could decide what to produce and how. This is how Cantina Masciarelli became like a family, unique in the world, but made up of two very distinct bodies that have always remained inseparable.
Today, the Masciarelli winery's estates, as a whole, extend over 320 hectares, 273 of which are planted with vines, while the remainder are cultivated with olive trees for the production of an excellent Abruzzo oil. In just a few years, and starting from almost nothing, the Masciarelli winery has become one of the largest wineries in the Abruzzo region. It is destined to remain at the highest level, also thanks to the contribution of Miriam, the founder's daughter, who together with her mother is carrying on the important legacy left behind by Gianni Masciarelli.
The wines of Masciarelli