Ricasoli 1141
A great name that has written the history of Tuscan wines since 1141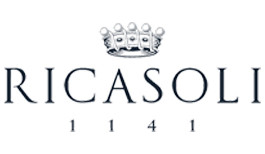 The history of the Ricasoli 1141 winery dates back as far as the 12th century, when the Republic of Florence gave some land to the Ricasolis, a family that, despite being politically and militarily involved in the struggle between Florence and Siena, started farming in Brolio, on a total area of about 1200 hectares. Over the centuries, the name of the Ricasoli family has been inseparably tied to the production of great wines, becoming a true source of pride for the whole of Tuscany.
According to the American magazine Family Business, Ricasoli 1141 is the fourth oldest company in the world and the second oldest in the wine sector. It is therefore a true piece of wine history, and its name has become a legend thanks to the perseverance and passion of its daily operations in the vineyard.
The Ricasoli 1141 winery has contributed substantially to the choice of Sangiovese as the main grape variety for Chianti Classico wines, of which Bettino Ricasoli is considered the main inventor. Over the years, Barone Ricasoli has succeeded in combining the extraordinary tradition, developed over centuries, with the production of quality wines, to the point of making Brolio one of the best known labels on the Italian wine scene.
The union between a glorious past and a future characterised by great wines: this is the message that Barone Ricasoli has been conveying daily from its vineyards for almost a millennium.
The wines of Ricasoli 1141