Velenosi
A starting point for discovering the wines of the Marche region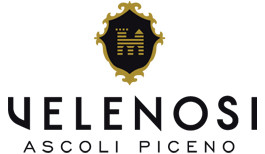 The Velenosi winery represents one of the most appreciated realities of the Marche region and has been able, in just a few years, to obtain increasingly widespread approval among lovers of quality wine. It was founded in 1984 by two very young entrepreneurs, Ercole and Angela Velenosi. Thanks to a strong passion for the world of wine and to a careful and far-sighted management, Velenosi soon became one of the symbols of the high quality levels that the Marche region can reach in the wine sector.
In addition to the great expertise in the vineyard, with great merit from the enologist Attilio Pagli, it is worth emphasising the modernity of the Velenosi winery, which has been able to adapt to its own times and invest in communication and marketing, so that the work and passion have been rewarded with well-deserved recognition. Pecorino and Passerina are two native white grapes and are the best testimony to the great attention Velenosi pays to its territory.
Passerina is also produced in sparkling wine form, creating a product with a truly unique quality-price ratio. Chardonnay, Verdicchio and Rosso Piceno are just three more bottles of the wide range of Velenosi wines, all sharing the same commitment to quality and the same ability to please from the first sip.
For those wishing to learn more about the wines of the Marche region, the Velenosi cellar is an essential point of reference, allowing you to savour high quality products with an unbreakable bond to their land.
The wines of Velenosi