Argiolas
A winery that has become the symbol of excellent, state-of-the-art Sardinian wines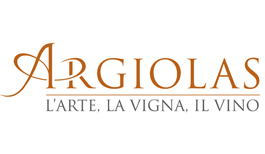 Argiolas is a famous winery in the town of Serdiana and a true reference point on the Sardinian wine-making scene, perfectly reflecting the spirit of the island. The history of the family, now in its third generation of winemaking, merges with the splendid hilly terrain where the winery stands: a countryside rich in sun and wind, dotted with medieval churches and traditions worthy of protection. In 1906 the founder of the family, Antonio, was the first to plant the first rows of vines in the middle of the land, which had been cultivated for centuries with olive groves, fields and orchards. Slowly but surely he started to unite the various vines and created a small agricultural heritage. The Argiolas, stubborn and dreamers, continued to invest in their business, enlarging their estates. It was the beginning of a long and successful story, which is still managed today by the grandchildren with the same desire and enthusiasm as its founder. The recipe is always the same: tradition and passion that has been handed down from father to son.
Argiolas is a pioneer of experimentation, famous for creating a vineyard with 560 biotypes of native Sardinian varieties. The vines extend from the hills of Parteolla to Sulcis, some of which are cultivated on a free-standing system while always respecting the sustainability of the territory, which is a real mission along with the quality factor. The territory of Serdiana is certainly the one dearest to the family, home to the village of Sibiola, which has always been famous for its agricultural production. In addition to this historic estate, there are four others: three in the Trexenta area and one in Sulcis, all characterised by unspoilt landscapes, indigenous vines and historic territories.
The Argiolas winery produces about 2 million bottles a year, although it is hard to believe... Hard because the quality is always extremely high: take the Turriga as an example, a legendary red wine, elegant and with a great structure, present in the best restaurants in the world, or the excellent Korem. All these wines are the result of the great dedication of a master winemaker like Mariano Murru and the collaboration of the great Giacomo Tachis. Another important creation is the Senes label, which pays homage to the island's centenarians, such as the great Antonio who passed away at the age of 102, and to whom a unique and historic wine, the red passito Antonio 100, was dedicated in honour of his 100th birthday. The result is a range of genuine, typical, vibrant Mediterranean wines, full of energy and freshness, just like a plunge into the Sardinian sea.
The wines by Argiolas winery