Millonario
The award-winning rum of millionaires is italian!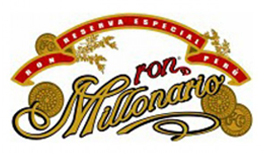 Millonario is a Spanish style rum produced in Chiclayo, Peru, certainly not a country famous for the production of rum, but that with this product has earned the favor of critics worldwide. Ron Millonario is property from the 90's of Rossi & Rossi of Treviso, since Fabio Rossi has discovered it in one of his trips in the Caribbean. Award-winning rum (N°1 Rum in the World in 2008 and 2009), Millonario has a limited production of 89,000 bottles a year, of which 80,000 bottles Reserva Especial 15 years and 9,000 bottles of XO, and is characterized by the selection of the raw materials of its rum, for the craftsmanship of its production process and the unique climate of the Peruvian region.
Founded by Piera de Castillo family in 1904, Ron Millonario (literally 'Rum of the Millionaires') is a unique and rare rum cause it was born from the magical conjunction of different elements found in a specific area of northern Peru, in Lambayeque, region at the gates of the city of Chiclayo. Among these elements we can distinguish: the indigenous crops of cane of sugar Blanca Rubia passed down for generations, local yeasts, one Scottish still of 1938 for distilling, craftsmanship process of production made by just 13 people, the specific climatic conditions due the geographical location between the sea and mountains and near the Equator, aging of rums even up to 20 years at sea level lulled in oak barrels using the solera system, and as in all fairy tales, the secret recipe of Piera de Castillo family. Indeed, only at the end of the aging process the mezclador, a figure comparable to the winemaker, will decide the mezcla (the mixture) for the Reserva Especial 15 and the XO, following the secret recipes of the Ron Millonario founders. The Millonario rum are definitely a must for lovers of the spirit, perhaps accompanied by a good piece of chocolate.
The Rum by Millonario