Nino Franco
Modernity, avant-garde and innovation of Valdobbiadene Prosecco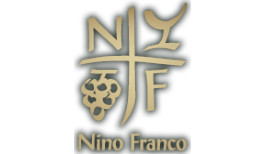 Nino Franco is a winery whose roots go back to 1919, when in Valdobbiadene, Veneto, Antonio launched a quality production, later carried on with great ambition by his son Nino, who gave the winery its name. The legacy and passion was then picked up and carried on by his son Primo, the true architect of the production renewal and a profound modernization. In fact, Primo, after graduating from the Conegliano Veneto school of oenology, decided to make a sharp turn, experimenting with new planting techniques and using old clones, personally controlling production from the origin to bottling, using the most modern technologies. Today Primo is supported in his daily work by his wife Annalisa and daughter Silvia, who is particularly focused on the strategic and commercial developments of the family business.
The Nino Franco winery has a unique profile in the Prosecco scene, capable of representing the image of the historic Valdobbiadene sparkling wine with an original, innovative and avant-garde look. The estate vineyards cover an area planted with vines of about 3 hectares, all included within the Prosecco di Valdobbiadene Superiore DOCG. Among the rows, of course, the undisputed protagonist is the vine par excellence of the area, Glera, which is cared for during the entire winemaking process. Each plant is followed carefully so that it can arrive at harvest time with healthy and ripe bunches, a fundamental requirement for quality production. Most of the grapes are then purchased from other growers in the area who are able to meet high quality standards.
Just over a million bottles come out of the winery's walls each year, spread across several labels. No Extra Dry, the most popular and inflated dosage of the type, is produced, to dedicate themselves only to Brut and Dry, giving a range of wines where stylistic perfection reigns in each bottle, which is distinguished by sips that are both slender and fragrant.
Nino Franco's Prosecco