Tramin
The glory of Gewurztraminer and beyond: the identity of Tramin wines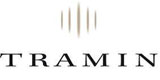 The Tramin winery is one of the most historic and important producers in South Tyrol. It was founded in 1898 in Tramin by Christian Schrott, at that time a member of the Austrian parliament. Today, the winery is one of the most interesting cooperative wineries in the region, thanks to its range of wines especially focused on the most traditional local bottles and appellations. The modern wine cellar, inaugurated in 2010, was built by architect Werner Tscholl and immediately established itself as one of the most impressive contemporary architectural designs in the region.
The wines of the Tramin winery in Bolzano all originate from around 260 hectares of vineyards located around the town of Tramin, immersed in an ideal microclimate characterised by warm Mediterranean breezes, as well as significant and beneficial temperature changes. A quarter of the vineyards are dedicated to Gewurztraminer wine, the true prince of the Tramin area, where it achieves an expression of great intensity and elegance. The agricultural approach is focused on environmental sustainability, which is why the winegrowers who do not use herbicides and pesticides are rewarded - today almost 90% of the total - and the organic and biodynamic plots of land are extensively valued. The wide variety of soils, from calcareous to rocky and rich in porphyry, results in a rich and varied production, praised by critics and wine-lovers alike for the large number of top-quality wines.
Each bottle from the Tramin winery embodies the essence of a philosophy of life and work that has established itself throughout the world: rigour, dedication, competence, creativity and excellence. These are iconic wines that are appreciated worldwide and are considered among the best expressions of the region. Among these, the Gewurztraminer Nussbaumer stands out for its fame and prestige, a true national glory, together with the passito versions Roen and Terminum, iconic examples of the type. The Tramin producers excel not only in the production of aromatic whites, but also in territorial red wines, from simple and refreshing to more structured. The bottles from the Tramin winery for sale on our online shop are a delightful discovery that is renewed with every sip.
Other Informations
Cantina Tramin, Strada del vino, 144 - Termeno (BZ)
The wines of Tramin