Laphroaig
The taste of the time and the Scottish tradition: the ancient distillery of Islay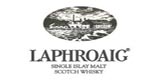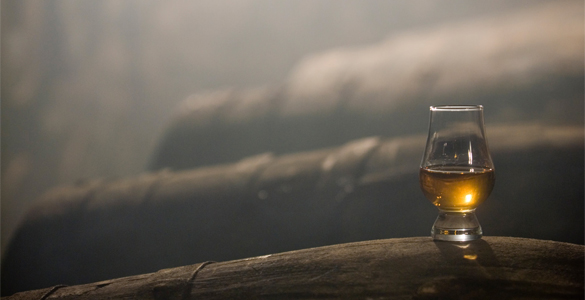 The Laphroaig distillery is located on the island of Islay, off the west coast of Scotland, and has one of the most appreciated and respected production of Single Malt in the world, thanks to the unique and intense flavor of whisky and a traditional and ancient production system. The name of the distillery means, in Gaelic, 'the beautiful hole on the large bay'; In fact, the distillery is located directly beside the sea: a cluster of old stone buildings whitewashed with bright white lime that reflect the sea and lights.
It was founded in 1815 by brothers Alex and Donald Johnston, members of the ancient Scottish Clan Donald, of political Jacobite faith. In 1887, after the death of all the descendants, the distillery passed to the Hunter family, in whose hands has remained until 1954. In the 60s the property passes to the Long John International and then at Allied Domecq, which has become Fortune Brands since 2005; by 2011, the distillery is in the hands of Beam Inc.
Despite its ancient history, its many changes of ownership and its international success, the Laphroaig distillery has kept a traditional production system: no computer to automate the procedures; malting still made by hand on the floor; use of strongly peaty spring water; slow distillation in traditional copper stills. To recreate the flavor of the historic whisky, the distillery has conducted several experiments that has led to the creation of Laphroag Quarter Cask: a whisky aged in 'quarter cask', smaller than those conventionally used and without the use of cold filtering ('chill filtering'). Quarter Cask Single Malt retains the taste and characteristics of a whisky produced in the nineteenth century. In 1994 the distillery was awarded the Royal Warrant directly from the Prince of Wales in person and it is still retaining the distinction of being the only distillery to have acquired such a honorary title.
Laphroaig boasts impressive numbers of fans and fans around the world, thanks to a unique Scotch, distilled and aged according to strictly antique artisan criteria. The extraordinary Laphroaig Single Malt has a refined taste, with strongly phenolic peaty tones, which can give off unforgettable aromas and flavors, very intense and smoked.
The Whisky by Laphroaig