Masi
From the most genuine tradition of the Veneto region, a winery that has reached the elite of the wine world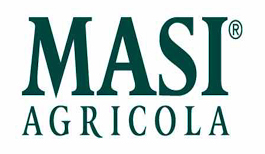 The name Masi derives from "Vaio dei Masi", the name of a valley purchased at the end of the 19th century by the Boscaini family, who still own the company today. The history of the Masi winery dates back to 1772 and is rooted in the most genuine and authentic tradition of the Veneto region. Their truest and most representative motto is: "saver fare e far saver" or "to know how to make and spread knowledge". It is no coincidence that Agricola Masi is recognised as one of the wineries that is most committed to safeguarding old and endangered indigenous grape varieties such as Oseleta and the traditional winemaking techniques of the Veneto region.
Masi's great strength is its ability to continually renew itself year after year, to constantly improve the quality of its wines and to confirm itself as a leading player in the wine world. Thanks to this unquestionable ability, today we can enjoy the outstanding quality of Masi bottles, starting with a great range of Amarone wines. This is a true symbol of its land, and has allowed the Veneto region to reach the top of Italian wine production. The work of Masi's Technical Group is aimed at guaranteeing quality over time: careful and specific use of wood for ageing, reformulation of the drying tradition and achieving the highest innovative and technological standards during vinification are just a few examples.
Not only Amarone: Masi also produces excellent red wines based on typical grape varieties such as Corvina and Rondinella. Today the Masi winery also owns two estates in Tuscany and in Argentina in the Tupungato Valley, with the desire to transfer the expertise gained over time well beyond the Italian borders. This confirms the innovative mentality of the Boscaini family, which skilfully combines its connection with the Veneto region with the great ability to keep up with the times: this is the recipe that allows us to fully appreciate Masi wines today. A variety of Amarone and red wines of remarkable quality.
A true icon in the world of Amarone that is definitely worth discovering and enjoying!
The wines of Masi