Massolino
From the heart of Serralunga d'Alba, a story of great Piedmontese wines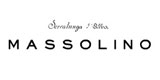 The history of the Massolino winery began in 1896, the year in which Giovanni founded the company in the village of Serralunga d'Alba. The first real winery, however, was built by Giovanni's son Giuseppe, who, together with his sister Angela, extended the property by adding more land and, in 1934, founded the association for the protection of Barolo and Barbaresco. Giovanni, Camilla and Renato, three of Giuseppe's children, led the company to a new stage, thanks to the purchase of cru that have become legends among wine lovers: Vigna Rionda, Margheria and Parafada.
Today the company is run by brothers Franco and Roberto Massolino, assisted by their uncle Renato and Giovanni Angeli. Their work reflects the experience of an entire generation and the ambition of those who know they must give credit to a historic winery and a unique terroir, that of Serralunga d'Alba. In this picturesque medieval village, situated on one of the splendid hills of the Langhe area, in the heart of the Barolo production area, the life of the Massolino winery comes alive, and it has become an essential national standard for the production of top quality wines.
"Making wine with passion, in its territory of origin, preserving the typicality of the native vine in the belief that there is a deep and palpable bond between the vines, the hills and the winemakers, made up of loyalty reinforced by familiarity with the same places. This is how the Massolino family has been making wine since 1896, faithful to this philosophy and the ability to innovate in the name of tradition. Basically, faithful to itself''. These are the words that describe the philosophy of the Massolino winery, a cellar animated by love for its territory and its vines, always faithful to a family tradition that has now been in existence for more than a century.
The wines of Massolino